Reach & engage
Mobile audiences
that other platforms can't.
Let the data speak for itself
Moya App daily active users in South Africa – 2020/2021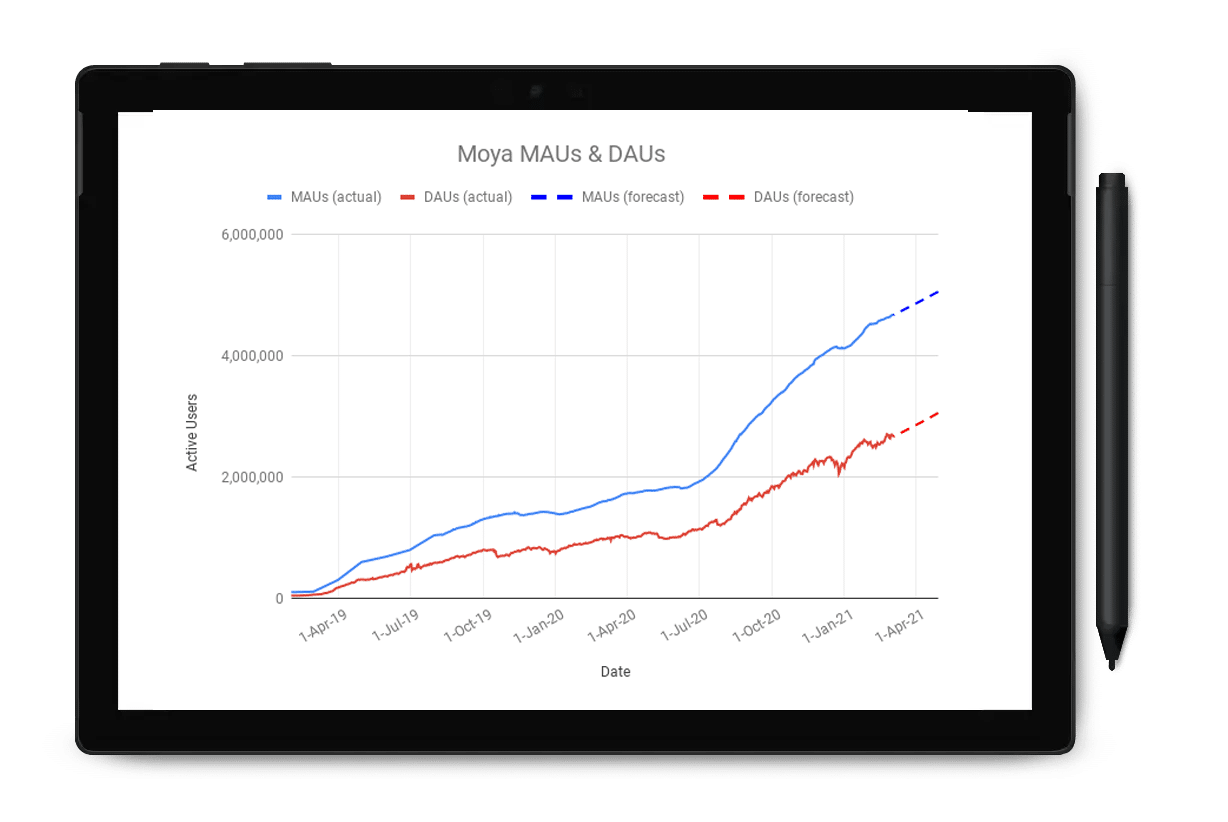 2,700,000
Daily Active Users
4,600,000
Monthly Active Users

A cloud technology that eliminates the mobile data cost barrier. A game-changing tool: an inclusive online presence that maximises your reach potential.
Data affordability remains one of the biggest barriers to mobile internet engagement in low and middle-income countries.
Features
The Moya App allows you to discover, reach and engage your target audiences - all #datafree

Include your brand in our Discover tab

Immersive full screen, vertical ads

Engage your users, customers, members, leads etc. through opt-in #datafree messaging

Conduct targeted quantitative or qualitative online research