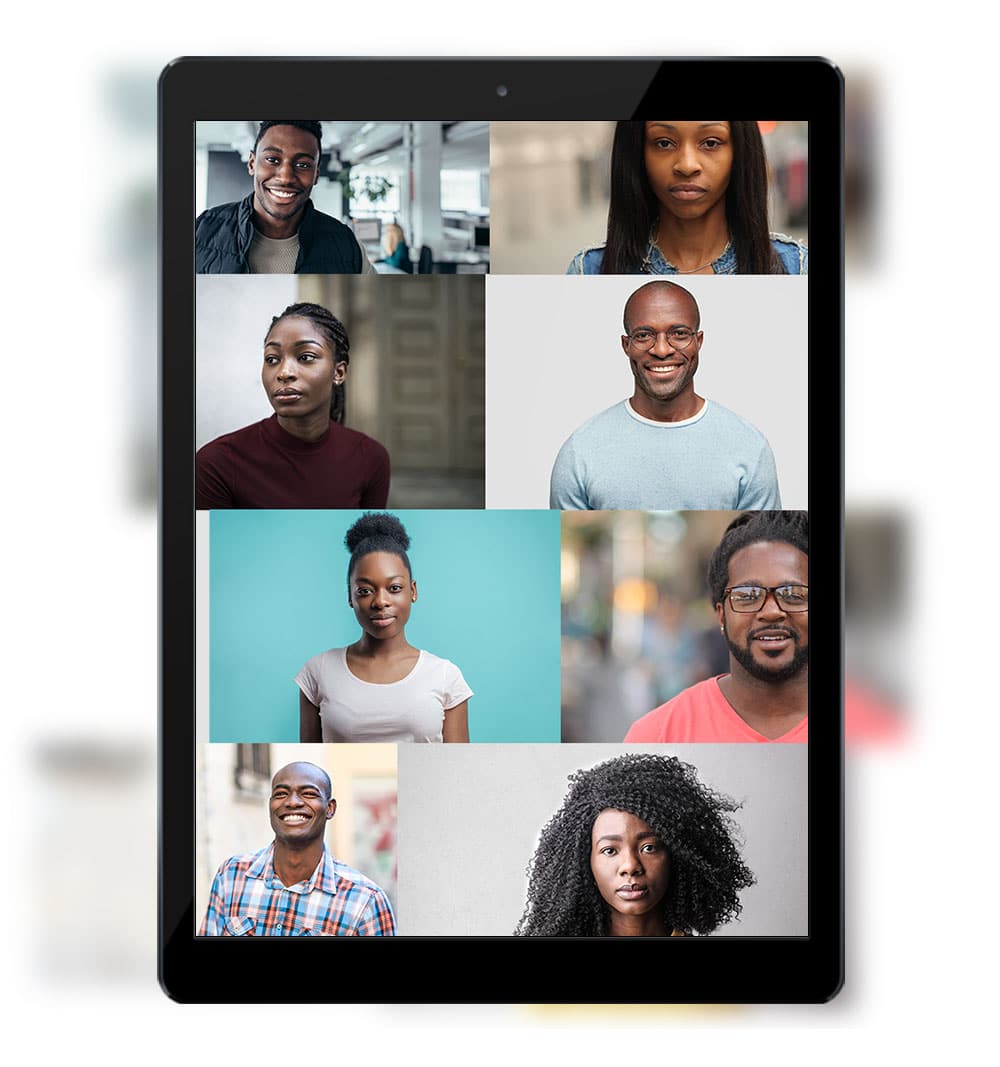 Conduct targeted quantitative or qualitative online research.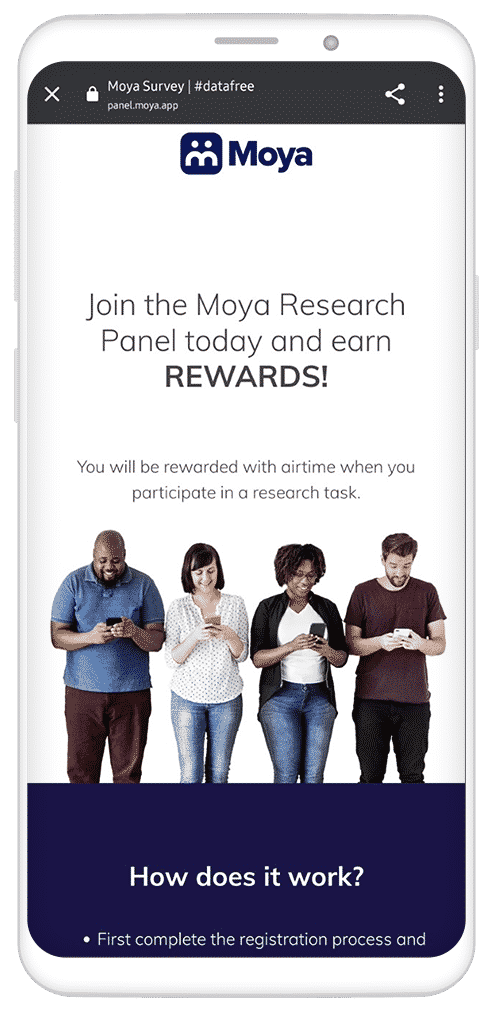 With a large and growing user base of over 3 million daily active users and over 6 million monthly active users, the Moya Panel continually recruits panellists directly from the #datafree Moya app.
All panelists are profiled across various data points, giving you the opportunity to conduct research based on specific criteria.
Overcome the data cost barrier through our fully #datafree panel and research those online who are difficult to reach due to mobile data affordability.
Quantitative research
You can either supply us with a survey or just a script and we will build you a survey using our survey platform.
Then all we need is the respondent criteria you want to target and we will draw a sample for you to research, based on this.

Qualitative Research
Conduct one-on-one interviews or focus groups using our #datafree video conferencing platform Veedo.
Based on your respondent criteria, we will draw a sample from the panel and set up a #datafree video call with the number of panelists you want to research.