Your own QR code to get PayD by anyone, lula nje..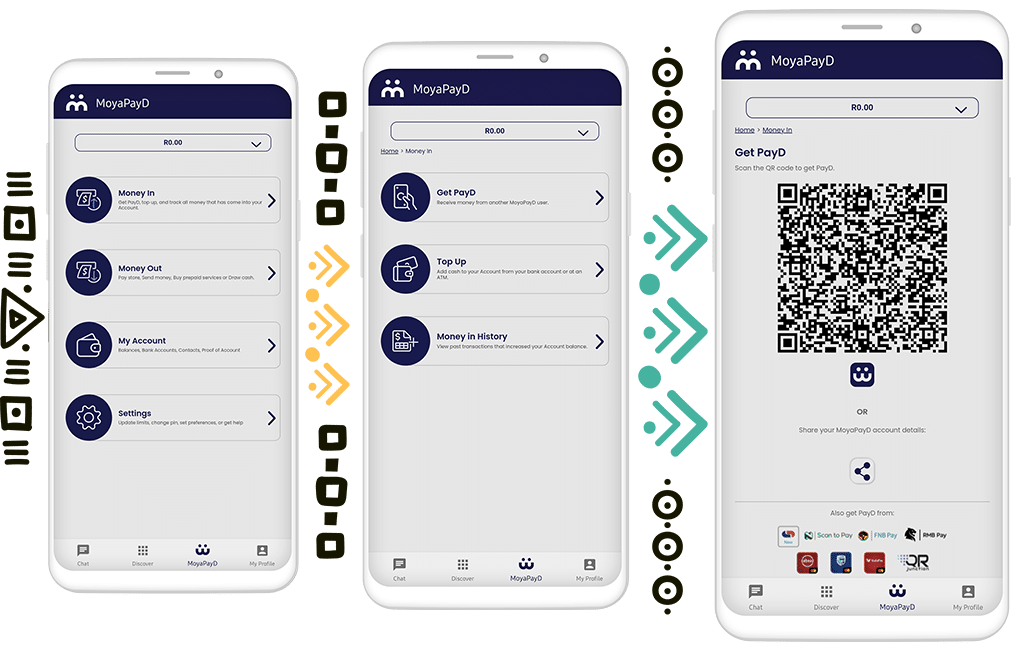 Get PayD instantly
from Standard Bank, Absa, FNB, Nedbank, Capitec, RMB, Zapper, QR Junction and SPOT apps, all day, everyday.

Go to MoyaPayD inside the Moya app..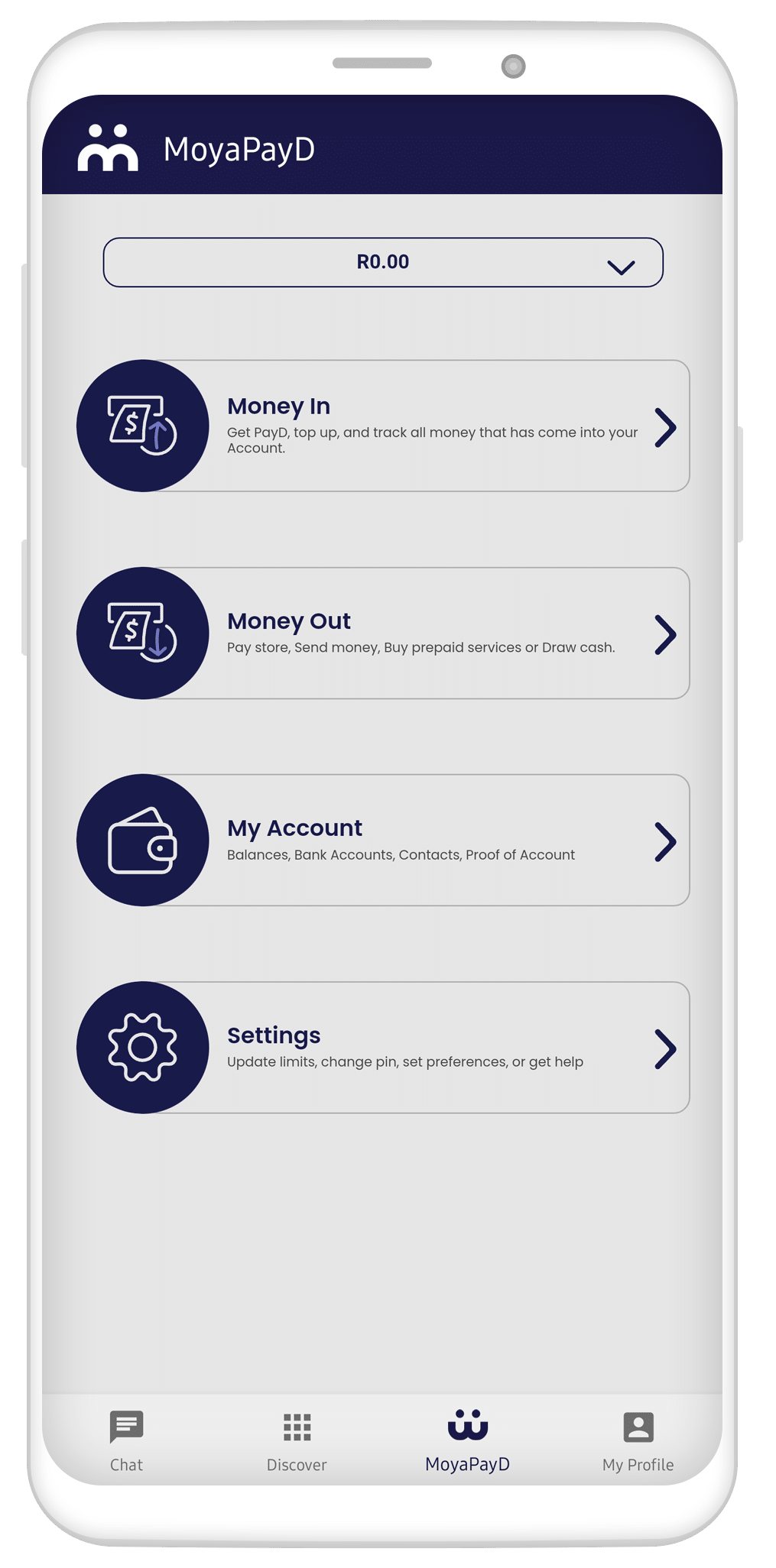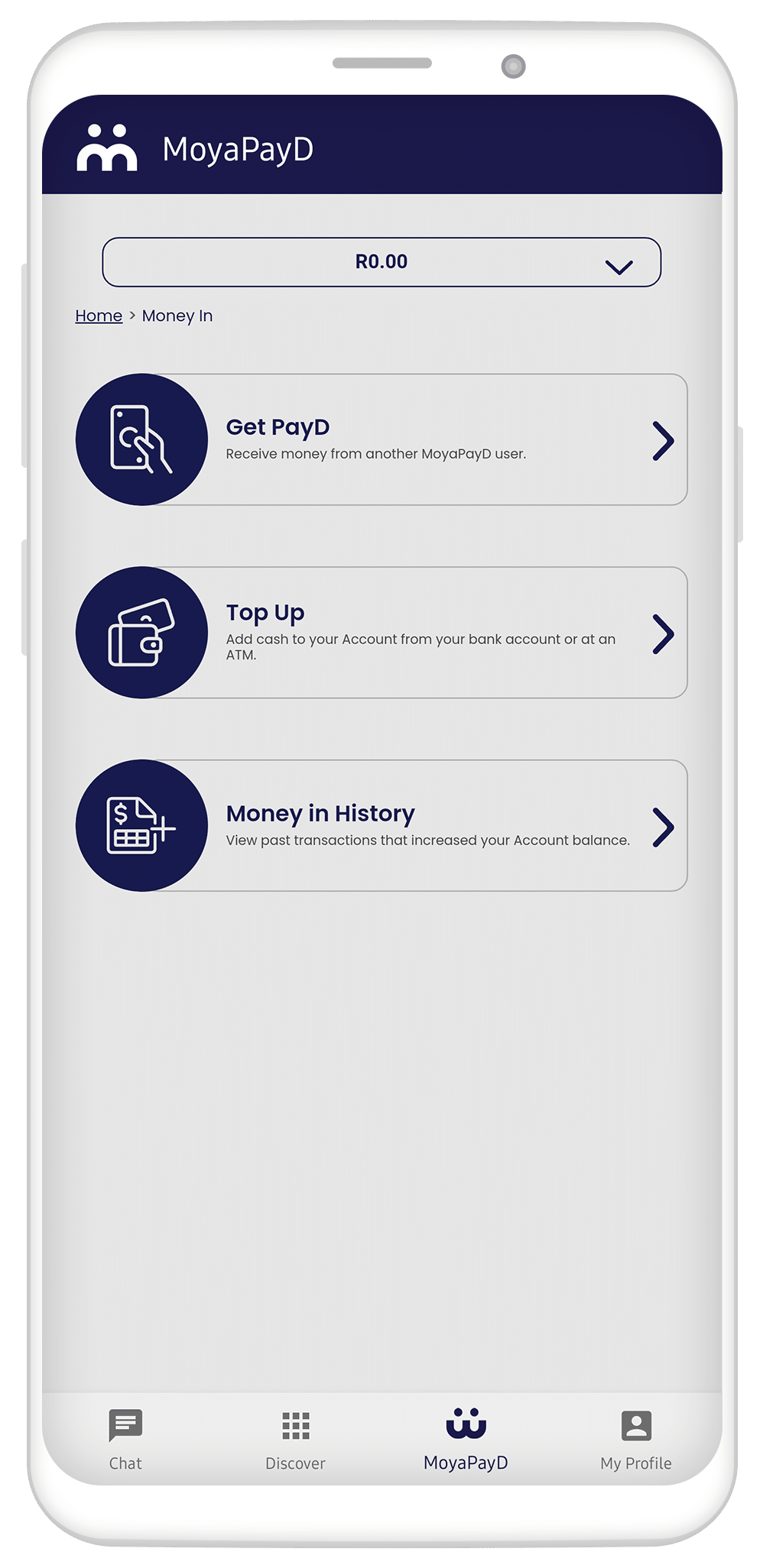 Step 3
Show your QR code to get
scanned and PayD, by anyone.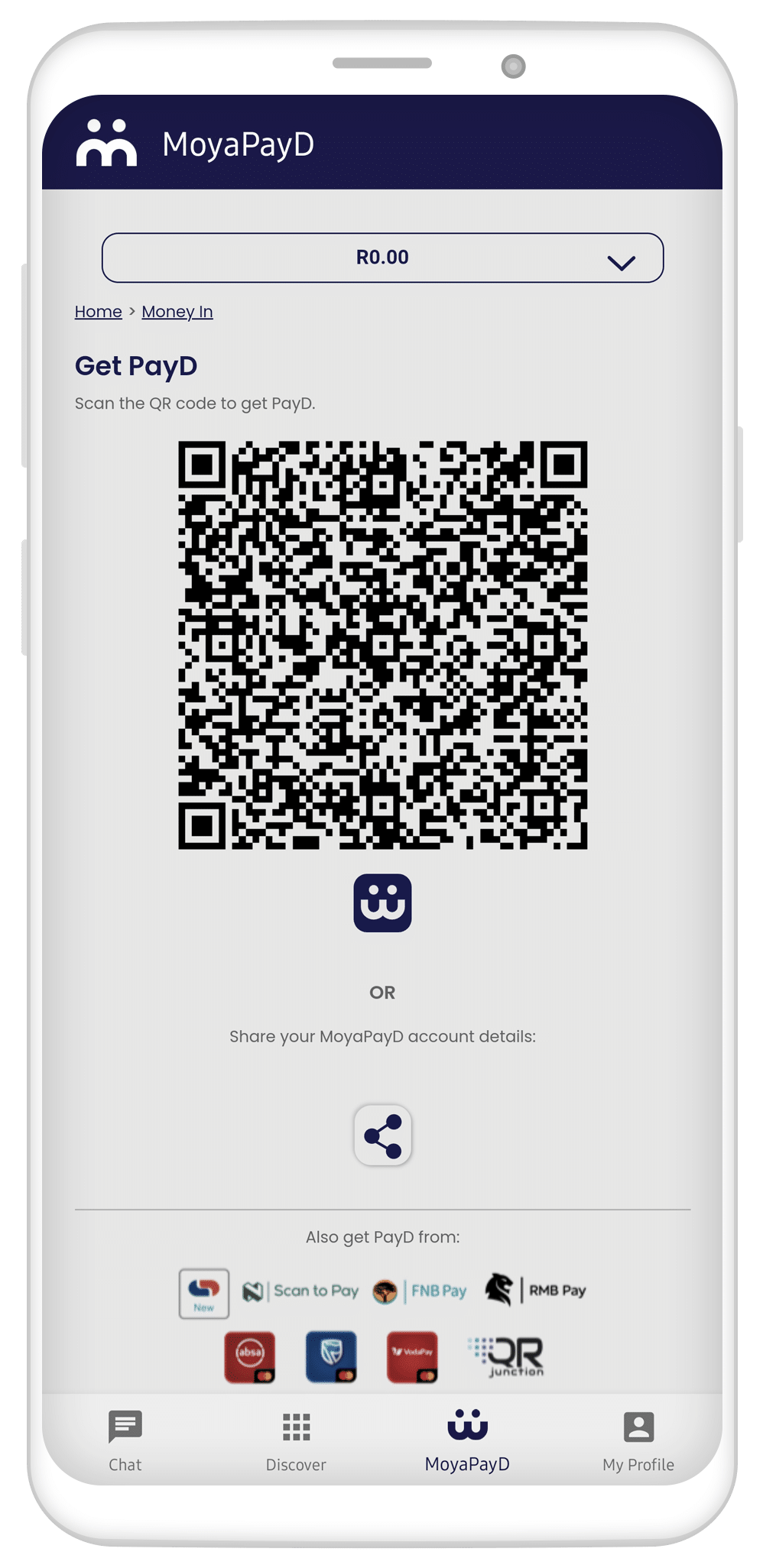 Just like that you are PayD instantly and professionally,  dololo data cost!